Automobile
Lamborghini Urus Performante 2023 UK first drive | Autocar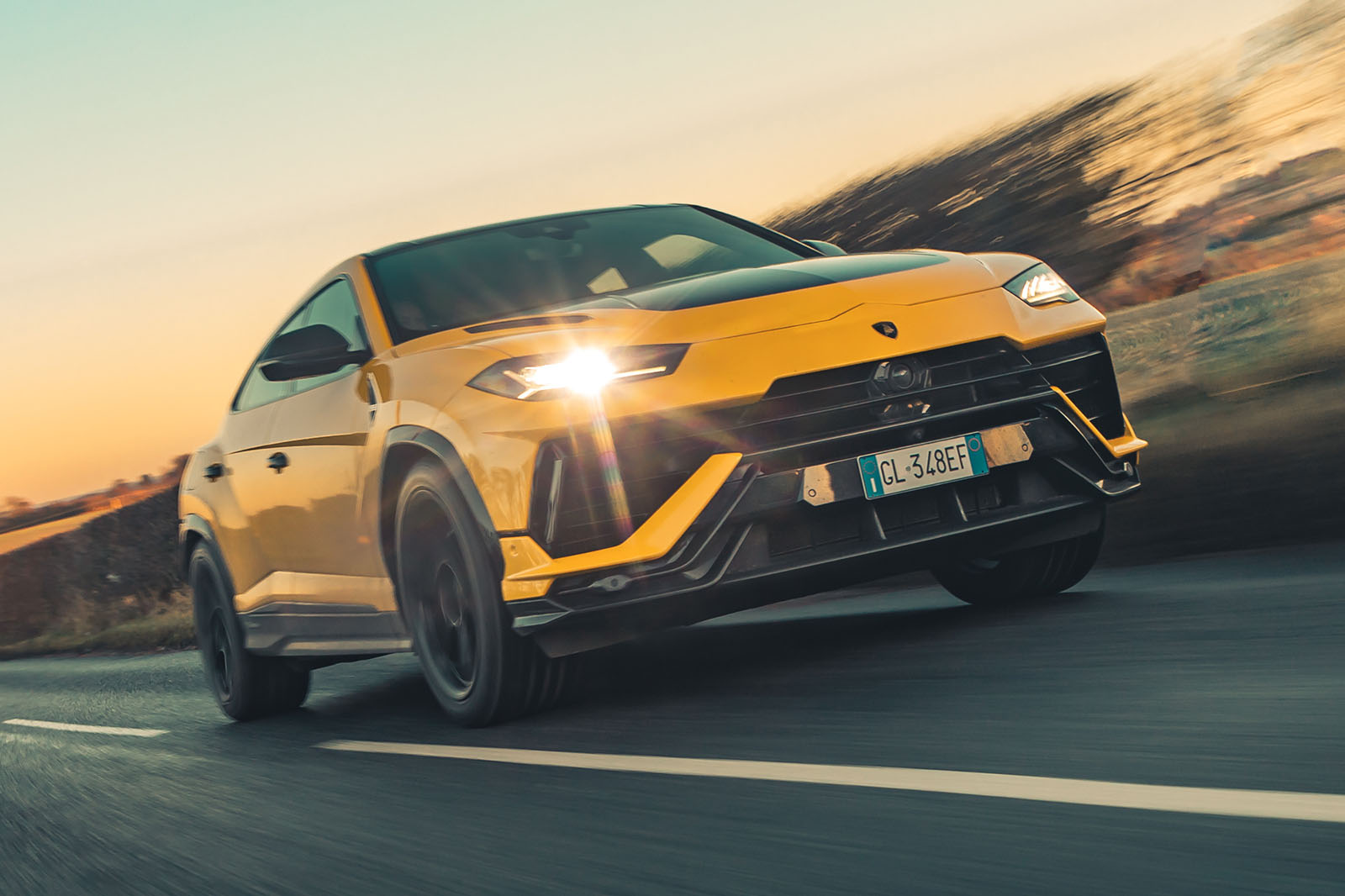 On a damp road where grip and traction can be overcome, the hottest Urus either can be flowed or properly manhandled, and it probably prefers the latter, the chassis moving between grip and slip with disarming, casual ease. A chonky SUV it might be, but it can be neatly rotated on the throttle and at all times disguises its bulk. 
This means the Urus Performante can be genuinely good fun, remaining composed and intuitive even as its extrovert personality fully emerges from both powertrain and chassis. That said, as is the case with almost all heavy, high-riding brutes, proper driving satisfaction always remains out of reach.         
Moreover, the penalty for the Performante's handling ability is too high. The new suspension is perma-reactive and ride-quality only becomes acceptable either when the road-surface is pristine or you're putting serious loads though the suspension. So maybe five percent of the time. The rest of the time you'd be better off in the regular car or, better still, in Aston's DBX 707. The fact is that the Urus Performante is manifestly unsuited to this country's roads and you notice this from the first to the last moments of your journey, sumptuous cabin or not. 
Lamborghini would argue that anything wearing the 'Performante' name needs to be an unapologetic, all-out dynamo, as was the case with the superb, tarmac-scraping Huracán Performante. Fair point, but you could more easily argue that, even in this age of wild chimaera creations, infusing the Urus with Performante DNA is probably a gene-edit too far. 
Most Related Links :
todaynewsuk Governmental News Finance Newsnews